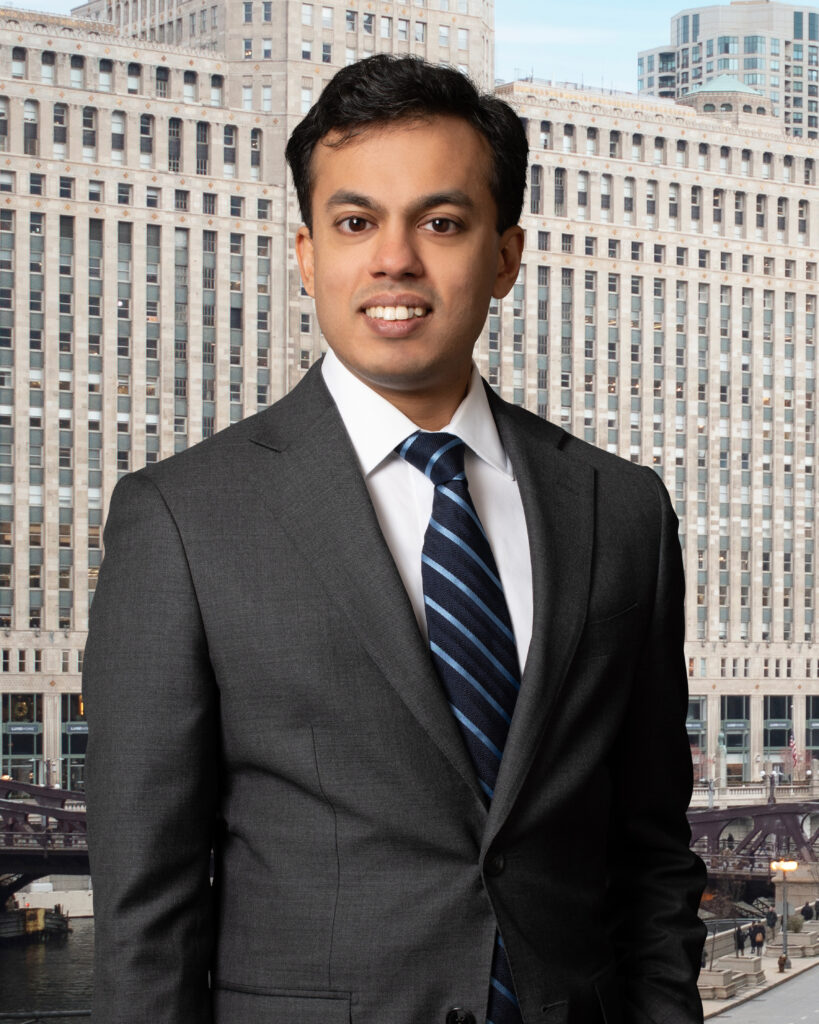 University of Iowa College of Law, J.D., 2013
​Dean's Award for Academic Excellence in Contracts and Sales (Highest grade in class)

​Innovation, Business, and Law Award

​Best Agent Award (University of Iowa College of Law Graduation Award) (for performance on the 

University of Iowa's 2013 Phillip C. Jessup International Moot Court Tournament) 
University of Texas at Austin, B.A. Economics, minor Mathematics, 2009
Iftekhar (Ifti) Zaim is an intellectual property litigator who has represented clients in matters and proceedings before United States federal district courts, the International Trade Commission, the Court of International Trade, and the Patent Trial and Appeal Board ("PTAB").  He primarily directs his practice towards patent litigation, post-grant proceedings before the PTAB, IP-related customs disputes, and trade secret litigation.  Ifti has managed both federal district court litigations and PTAB proceedings, co-drafted a petition upon which the PTAB instituted inter partes review of a patent touted by its Fortune 500 owner to be the foundation of a billion-dollar-per-year business, and first-chaired oral arguments in a utility patent inter partes review proceeding, and participated in a high-stakes expedited action for emergency injunctive relief before the United States Court of International Trade.
Ifti has litigated technical subject matter spanning myriad technology areas, including media servers, self-balancing smartboards, large-scale servers and databases, automotive design and parts, vision science and related telemedicine, polymer chemistry, and dental healthcare products.  He has a proven capability to acclimate to and quickly become fluent in virtually all types of technical subject area, enabling him to operate effectively in a wide variety of patent and trade secret contexts.
Ifti also provides counseling and transactional support, such as due diligence analysis in support of mergers and acquisitions.  In addition, he devotes a substantial portion of his practice to assisting artists and entertainers in copyright, trademark, and licensing disputes.
REPRESENTATIVE MATTERS
Part of a team representing a Fortune 500 manufacturer and importer of replacement and aftermarket automotive parts in litigation against the United States before the Court of International Trade concerning wrongful exclusion of replacement automotive grilles, and in numerous challenges filed before the Patent Trial and Appeal Board and the United States Court of Appeals for the Federal Circuit against a Fortune 50 automaker's design patents covering automotive body panel designs.
Represented a developer of remote vision testing technology in offensive trade secret litigation against its competitor in Federal district court, and further represented client in a post-grant validity challenge before the Patent Trial and Appeal Board of patent as First Chair at oral argument.
Part of a team that obtained emergency injunctive relief from the Court of International Trade for an automotive parts importer against United States Customs and Border Protection ("USCBP") following USCBP's wrongful detention of hundreds of client's shipments pursuant to an excessive single-entry bond requirement based upon wrongful allegations of violation of United States intellectual property laws.
Represented a film producer and screenwriter in licensing discussions with the client's former business partner, and assisted the client in obtaining a mutually agreeable and beneficial licensing arrangement.
Part of a team that defeated a Fortune 50 company's motion for preliminary injunction in a patent infringement lawsuit regarding tooth whitening strip technology, and further obtained institution of an inter partes review proceeding against the asserted patent, which had withstood two prior validity challenges and purported to protect a billion-dollar-per-year industry.
Part of a team that obtained favorable outcomes for a leading oral and personal care products manufacturer in both offensive and defensive patent litigation against industry competitors regarding bruxism treatment device technology.
Participated in patent due diligence analysis in support of merger discussions between developers of database and network infrastructure software technology.
Represented and obtained a favorable settlement for an independent photographer against a UK-based cellular phone case designer and manufacturer that used one of client's copyrighted photographs on a phone case without permission.
Part of a team representing a manufacturer of self-balancing smartboards ("hoverboards") in a defensive multi-patent infringement litigation against the largest manufacturer of personal transporter devices.
Assisted in obtaining a favorable settlement for a copywriter who worked for a startup on an equity basis during the company's early stages, was terminated shortly before the startup was acquired, and wrongfully denied compensation
MEMBERSHIPS & AFFILIATIONS 
Member, Chicago Bar Association
Member, AIPLA
COURT ADMISSIONS
United States District Court for the Northern District of Illinois
United States Court of Appeals for the Federal Circuit
United States Court of International Trade
PRIOR EXPERIENCE
As a student at the University of Iowa College of Law, Ifti competed in four moot court tournaments. He placed third at the 2013 Saul Lefkowitz Trademarks Moot Court Competition (Midwest Regional) with the third-ranked brief nationally.  He was a member of the University of Iowa's 2013 Phillip C. Jessup International Moot Court Competition Team, and prior to that, won Best Oral Advocate in the Jessup Division of the University of Iowa College of Law's Appellate Advocacy II Tournament.
Prior to law school, Ifti interned at a Houston electrical and computer engineering firm where he prepared and conducted stress tests and simulations for the company's then in-development plant management software suite.  In addition, as a member of the University of Texas at Austin's Intercollegiate Olympic Taekwondo Team, Ifti twice competed at the National Collegiate Taekwondo Tournament, winning his division each time.