This page consolidates and provides quick references to some useful resources for understanding intellectual property law and the litigation process.  These resources include links to websites and databases useful for researching intellectual property-related issues, including links to official U.S. Patent and Trademark Office and Copyright Office manuals and databases, as well as to the text of the federal rules of procedure that typically govern intellectual property lawsuits.
Irwin IP Created Resources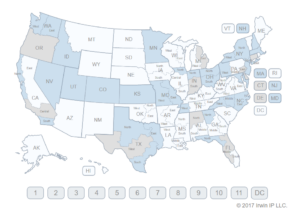 Presentations
Irwin IP attorneys frequently provide presentations on substantive issues of intellectual property and entertainment law at the behest of clients and for Continuing Legal Education events.  Some of these presentations deemed most responsive to client's frequent questions are provided here for your convenient reference.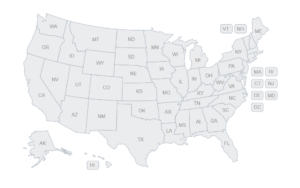 This page includes rules related to intellectual property law and beyond.  Click here to access Federal Rules of Civil Procedure, Federal Rules of Appellate Procedure, and Federal Rules of Evidence resources.  You can also find Jury Instructions for multiple circuits; the Delaware Default Standard for Discovery, including Discovery of ESI; and Delaware's Default Standard for Access to Source Code.
This page links to, and briefly summarizes, statutes commonly implicated in intellectual property matters and disputes.
OTHER RESOURCES
This page links to, and briefly summarizes, the Compendium of U.S. Copyright Office Practices, Copyright Circulars, and the Electronic Copyright Office (eCO).
This page links to, and briefly summarizes, helpful resources relating to patents and patent research, including the following: Google Patents, Patent Center, USPTO Patent Search Tools (Patent Public Search), Patent Trial and Appeal Case Tracking System (P-TACTS), USPTO Patent Assignment Database, and the Manual of Patent Examining Procedure (MPEP).
This page links to, and briefly summarizes, the two major Trademark search engines used for trademark research: the Trademark Electronic Search System (TESS), and the Trademark Manual of Examining Procedure (TMEP).