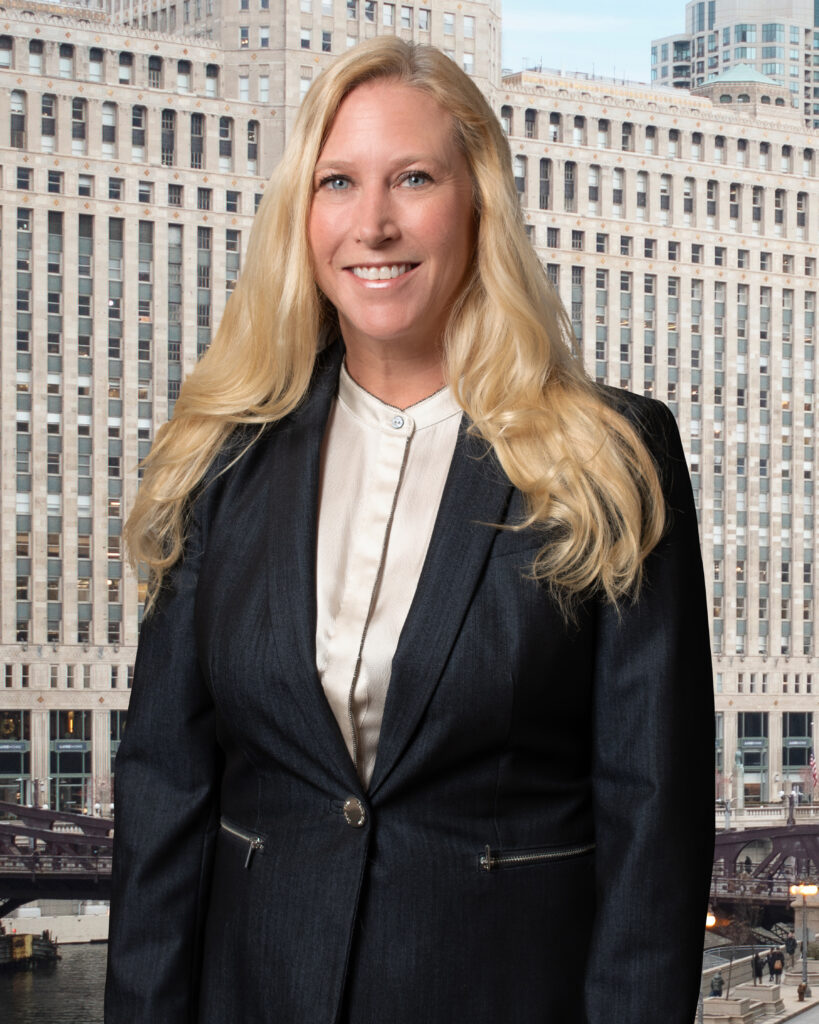 Notre Dame Law School,
J.D., 1992
Indiana University, Bloomington
B.A. Science, 1989
Ursula Irwin is Irwin IP's Director of Professional and Business Development.  Ursula came to Irwin IP with a vast array of legal industry knowledge and a unique connection to the intellectual property litigation community being married to an intellectual property litigator and a practicing attorney in Illinois herself for over twenty-seven (27) years.  Ursula is responsible for providing individualized career planning and professional development for current Irwin IP attorneys, and enhancing employee satisfaction and promoting an appropriate work-life balance.   She also concentrates on attorney recruitment, including spearheading and organizing the Summer Associate program.   Additionally, she focuses time and energy on business development. 
Ursula attended Indiana University, Bloomington and earned her Bachelor of Science from the School of Public and Environmental Affairs in 1989.  While a student, she also studied at Erasmus University, a public administration college in Rotterdam, The Netherlands.  She earned her Juris Doctorate from the University of Notre Dame Law School while also participating in the London Law Program.  She obtained her law license in Illinois in 1992.
PRIOR EXPERIENCE
Ursula spent the majority of her legal career focused on providing high quality but affordable representation through the Chicago Legal Clinic (CLC), the Court Appointed Special Advocacy Program (CASA) and the Coordinated Advice and Referral Program for Legal Services (CARPLS).  She also spent several years running her own solo practice in Burr Ridge, Illinois and most recently worked for a small litigation firm.  Ursula has been active at various levels with several legal service organizations and associations.  She is currently a member of the Chicago Bar Association Alliance for Women and the Professional Development Consortium: Chicago Chapter.  Ursula has been married to the Founding Partner of Irwin IP, Barry Irwin, for 27 years and they have two adult children, Cas and Courtney.