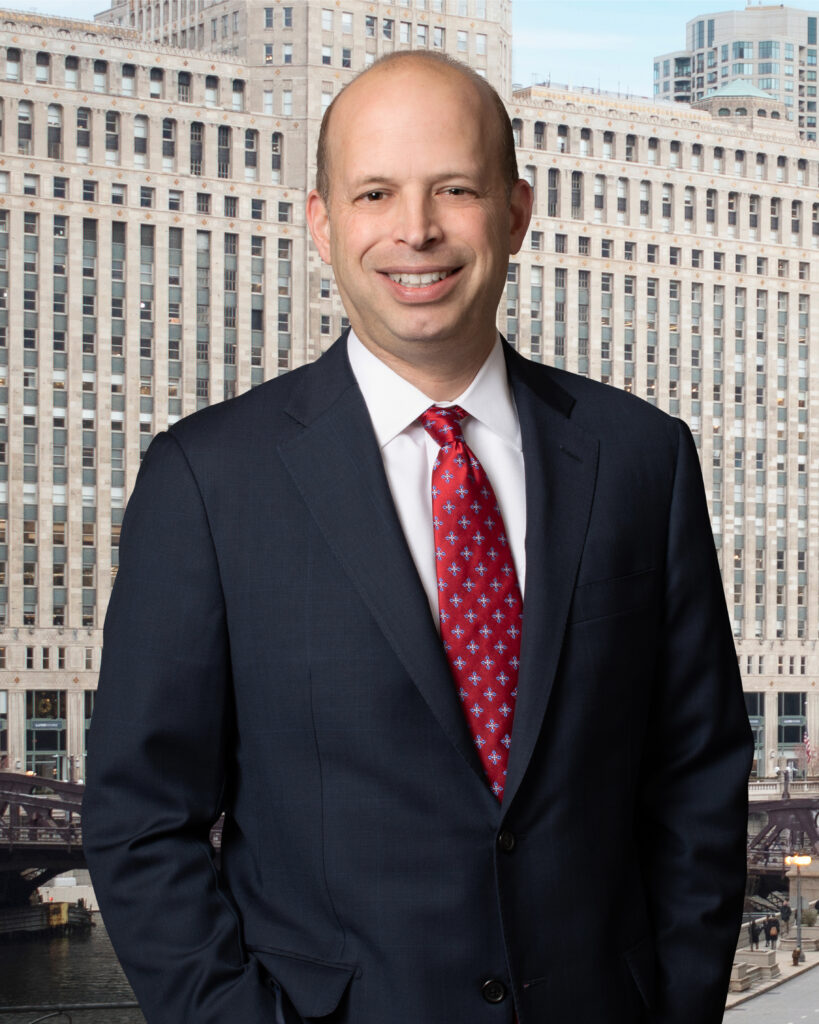 University of Illinois College of Law, Urbana-Champaign J.D. magna cum laude
University of Illinois at Chicago M.S. Electrical Engineering and Computer Science
University of Illinois, Urbana-Champaign B.S. Computer Science
Distinctions
"Leading Lawyer" (2020-present)
3-Time Recipient of Super Lawyers Rising Star – Intellectual Property Litigation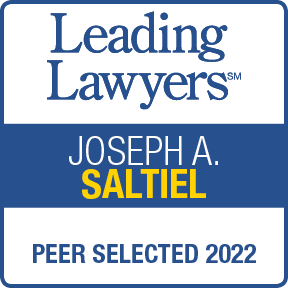 Joseph Saltiel joined Irwin in 2021 as a Senior Attorney. Joseph is an IP litigator with a long track record of successfully representing clients in courts across the country, USPTO, and the ITC.  His practice focuses on IP litigation, counseling, and licensing. Joseph has substantial experience representing clients based outside the United States.  His background is in the electrical and computer arts, but he has handled matters involving a variety of technologies and is skilled at quickly mastering new technologies.
Joseph is a registered patent attorney and prior to joining the Firm, Joseph served clients in law firms in Chicago. Prior to becoming a lawyer, he was a member of the technical staff at Bell Labs where he designed and wrote software relating to the telecommunications industry.  Joseph is also an Adjunct Professor at the University of Illinois at Chicago School of Law where he teaches a class on trade secrets.
Joseph received his J.D. from the University of Illinois College of Law. During law school, Joseph was the Internet Editor for the Law Review and the Journal of Law, Technology, and Policy. Joseph holds a master's degree in electrical engineering and computer science from the University of Illinois at Chicago and a bachelor's degree in computer science from the University of Illinois at Urbana-Champaign.
REPRESENTATIVE MATTERS
Joseph has assisted clients in a range of different matters, including, for example, the following:
Won summary judgment of non-infringement for a Fortune 50 company who was accused of stealing a former employee's patented process relating to software and machine automation.
Received a jury verdict at trial of validity and infringement of client's consumer appliance patent against its competitor.
Successfully argued at the Federal Circuit for a dismissal of appeal by appellant seeking to overturn a district court's ruling in his client's favor.
Successfully moved to dismiss a patent infringement case because the asserted software patents were unpatentable under Section 101.
Secured a preliminary injunction for a national food manufacture prohibiting a competitor from using a similar trademark on food products sold in grocery stores.
In an early motion, persuaded the court to dismiss claims of patent infringement against his client with prejudice by identifying fatal inadequacies with the allegations.
Prevailed in a venue dispute, which led to the case being dismissed, for a technology start-up that was sued for patent infringement.
Audited company's procedures and policies regarding its research, development, and manufacturing of products to ensure that IP, including trade secrets, was being adequately protected.
Won summary judgment of patent infringement against a global semiconductor manufacturer.
Prevailed in a trademark opposition that was tried before the Trademark Trial and Appeal Board at the USPTO between two competitors using the same mark.
MEMBERSHIPS & AFFILIATIONS
American Bar Association
Intellectual Property Law Association of Chicago
Hispanic Lawyers Association of Illinois
COURT ADMISSIONS
Illinois
U.S. Patent and Trademark Office
U.S. Circuit Court of Appeals, Federal Circuit
U.S. Circuit Court of Appeals, Seventh Circuit
U.S. Circuit Court of Appeals, Ninth Circuit
U.S. District Court, Northern District of Illinois
U.S. District Court, Northern District of Indiana
U.S. District Court, Western District of Michigan
Trial Bar for the Northern District of Illinois
PAPERS, SEMINARS, TEACHING
University of Illinois at Chicago, College of Law, Adjunct Professor, U.S. Trade Secret Law (2021-present)
"Pleading Requirements for Patent Infringement" – October 2021
"Patentability of Software Patents" – February 2015
"IP Issues in Software Application Development Agreements" – November 2014
SPEAKING ENGAGEMENTS
"Seven Non-Alice Considerations for Software Patents" – May 2019
"Defend Trade Secrets Act and Updates on U.S. Patent Law" – July 2016
"Protecting Intellectual Property" – Moderator – June 2016
"Patent Reform and Updates on U.S. Patent Law" – July 2015
"Patent Trolls and Recent Updates in U.S. Patent Law" – July 2014
PUBLICATIONS
"The Impact of Alice" – IPPro Magazine (Nov 2019)
"Five years after Alice: five lessons learned from the treatmet of software patents in litigation" – WIPO Magazine (Aug 2019)
"Three Indicators a Software Patent May Be Unenforceable" – Bloomberg (May 2019)
"7 Non-Alice Considerations for Software Patents" – Law360 (April 2019)
"The 10 Biggest Litigation Mistakes That Companies Make" – Business.com (July 2018)
"The District Court Split on Pleading Indirect Infringement" – Law360 (May 2018)
"Should You Get A Software Patent?" – Software Executive Magazine (Feb 2018)
"Understanding How the Courts View Software Patents" – ISV Insights (Nov 2017)
"Is It Time to Rethink eBay?" – Landslide Magazine (January 2017)
"Nothing Congress Has Proposed Will Help the PTO" – Law360 (April 2015)
"The Odds of Getting a Case Stayed Pending AIA Review" – Law360 (November 2014)
"What Happened to Patent Reform in the U.S." – The Stellar Journal (Aug 2014)
"Overlooked Problems with Induced Infringement" – Law360 (Jul 2014)
"Divide and Rule" – Intellectual Property Magazine (Dec 2012)
"Will the ITC Become the Next Popular Forum for NPEs?" – Bloomberg (Oct. 4, 2010)
"Is Burying a Material Reference Inequitable Conduct?" Law360 (Jul 2010)
"Is there a better way to create privilege logs?" Bloomberg Law Reports (Jul 2010)
"Sans Agreement, Patent Exhaustion Still Matters" Law 360 (April 13, 2009)
"Who Owns the IP Rights to High School Sports" – ISBA IP Newsletter (July 2008)