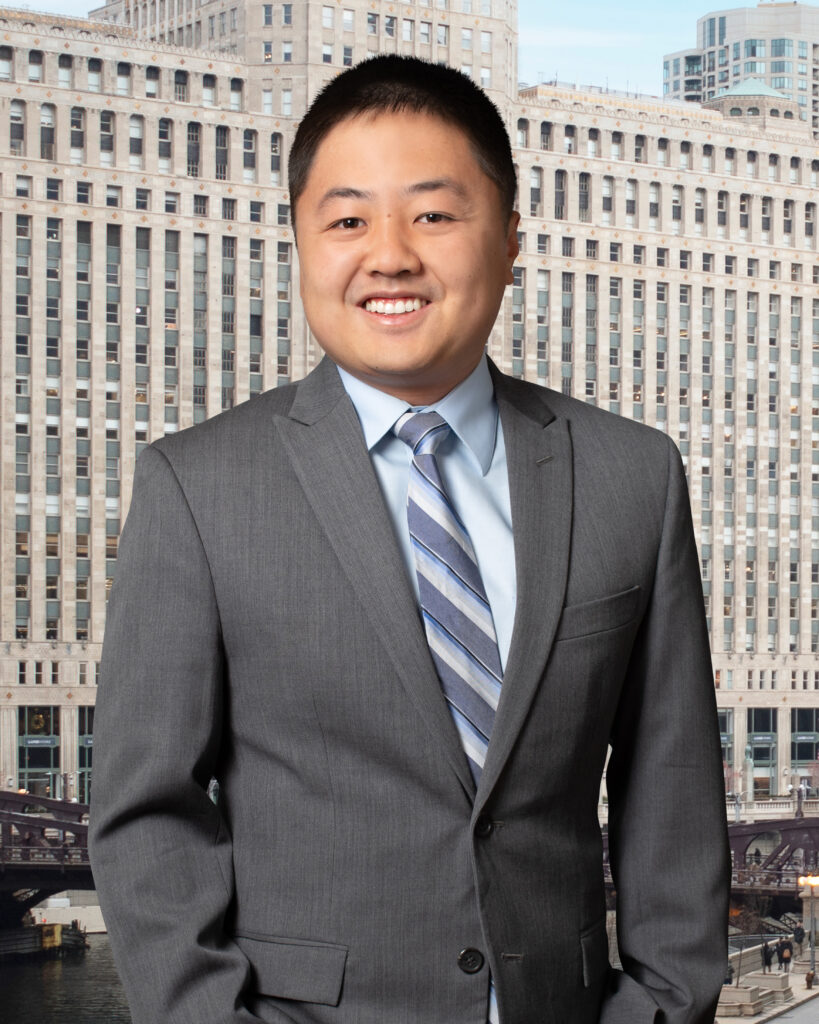 University of Miami, School of Law, 2020 (magna cum laude)
University of California, Berkeley, College of Chemistry, 2016
– B.S. in Chemical Biology
– Minor in Music
– Cali Excellence for the Future Award in: Professional Responsibility (2018), Statistics for Lawyers (2018).
– Dean's Certificate Award for Constitutional Law. 
Daniel Zhang is an associate at Irwin IP and serves in the intellectual property litigation group, focusing his practice on patent litigation.
REPRESENTATIVE MATTERS
Daniel has worked on a variety of intellectual property matters, including design patent litigation, patent licensing breach of contract litigation, trademark litigation, and copyright litigation.  Daniel's involvement in cases involves substantial motion practice ranging from motions to dismiss, discovery motions, and summary judgment motions.  Daniel's experience also includes inventor depositions in patent cases and ITC trial experience.
Some of those matters include:
Representing a Fortune 250 company in multiple simultaneous multi-design patent litigation matters in district court and the ITC.
Representing a Fortune 250 company in a multi-copyright litigation matter in district court.
Obtaining favorable settlements in breach of contract and patent licensing litigation matter.
Obtaining favorable settlements for a medical technologies company in a utility patent litigation.
COURT ADMISSIONS
Illinois
United States Patent and Trademark Office
MEMBERSHIP & AFFILIATIONS
Volunteer Attorney, Lawyers for the Creative Arts
Member, Asian American Bar Association 
Member, Overture Council
PRIOR EXPERIENCE
Before joining Irwin IP, Daniel worked for a boutique intellectual property law firm in Miami, Florida, where he worked on patent and trademark prosecution and trademark litigation matters. While attending law school, Daniel represented various clients in trademark and patent matters with the University of Miami's Startup Practicum, which included managing client intellectual property portfolios, filing trademark and patent applications, and counseling clients on how best to approach building their business by protecting their intellectual property.
As a student at the University of Miami, Daniel served as a member of the University's Intellectual Property Law Society. Additionally, Daniel received the John Cyril Malloy Intellectual Property Law Endowment Memorial Scholarship and the Kevin A. Dorse Scholarship due to his continuing interest and work in intellectual property. He also received the CALI Excellence for the Future Award for Professional Responsibility and the Dean's Certificate of Achievement Award for Constitutional Law. He graduated from the University of Miami magna cum laude.
Prior to law school, Daniel earned his undergraduate degree in Chemical Biology from the College of Chemistry in the University of California, Berkeley.  During that time, Daniel focused on cancer research and became a named author on a variety of cancer research publications:
"Monte Carlo Study of Radiation Dose Enhancement by Gadolinium in Megavoltage and High Dose Rate Radiotherapy." PLoS One (2014)​
"Development of novel ACK1/TNK2 inhibitors using a fragment based approach" J.Med.Chem. 58:2746-63 (2015)​
"Superficial and peripheral dose in compensator-based FFF beam IMRT" J.Appl.Clin.Med.Phys. 18:151156 (2017)​