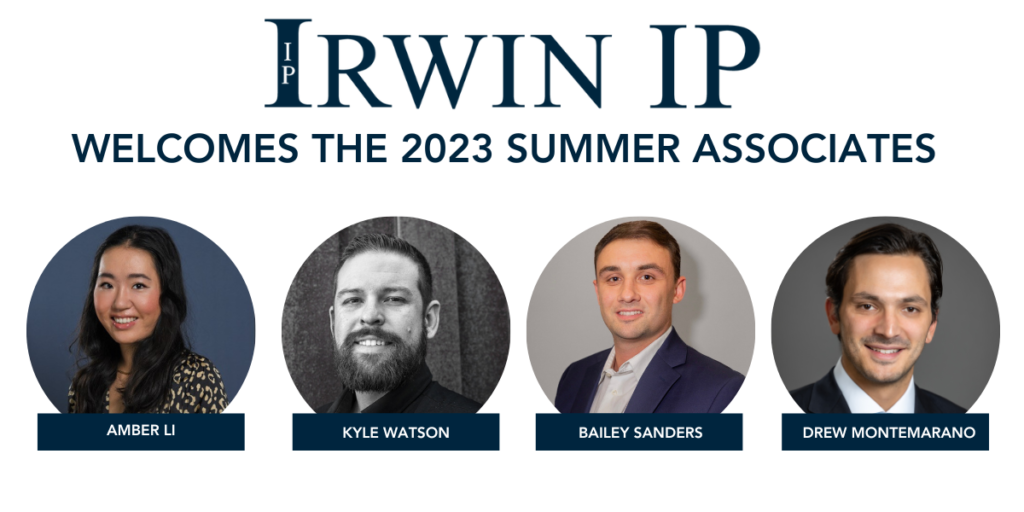 Irwin IP is thrilled to announce and extend a heartfelt welcome to the 2023 summer associates. It's an exciting time as they join us with impressive credentials and a passion for intellectual property law.
Throughout the summer, our associates will collaborate with experienced attorneys, engage in real-world projects, and gain valuable hands-on experience. We're committed to fostering their growth and providing a supportive environment for their professional development.
We look forward to witnessing their contributions and achievements during their time at Irwin IP. Let's make this summer an unforgettable one!